4 tags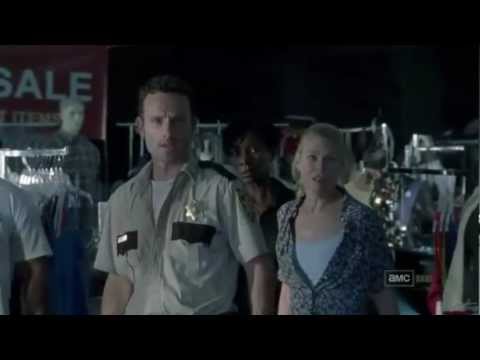 7 tags
El Muerto y El Miedo →
Check out my blog post from Mexico City.
6 tags
5 tags
7 tags
Más terror español
I've been in Mexico this week studying Spanish, and I have been trying to explore the horror genre here. I found a few articles covering Mexican horror movies, but I have not had any success in watching any: my iTunes rental of Cronos (1993) won't work, my version of El Espinazo del Diablo (2001) doesn't have subtitles, and the version of Santo vs. el Hacha Diabólica (1965) on...
1 tag
2 tags
6 tags
Such Wicked Intent
When does obsession become madness?  If only these things were not so tempting.Tragedy has forced sixteen-year-old Victor Frankenstein to swear off alchemy forever. He burns the Dark Library. He vows he will never dabble in the dark sciences again—just as he vows he will no longer covet Elizabeth, his brother's betrothed. If only these things were not so tempting. When he and Elizabeth...
5 tags
The Wendigo
This weekend I read Algernon Blackwood's novella The Wendigo, and earlier this spring I read Rick Yancey's The Curse of the Wendigo, the second novel in the Monstrumologist series. I'm really interested in learning more about the Wendigo mythology. One of the aspects I really like about Yancey's Monstrumologist series is that at the beginning of the book he includes...
8 tags
Dust & Decay
Last night I finished Jonathan Maberry's Dust & Decay, number two in the Benny Imura, Rot & Ruin series. I'm still reeling.  The action starts right in the first few pages and does not let up for a moment. Dust & Decay brings back our heroes Tom (Fast Tommy) Imura, little brother Benny Imura, and love interest Nix Riley, along with Lilah, the Lost Girl, and Lou Chong,...
6 tags
Watch
(via Rot & Ruin) A book trailer I made for Jonathan Maberry's Rot & Ruin series for my tech class this summer.
5 tags
2 tags
5 tags
"I've managed to stay alive out here in the Ruin because I'm a..."
– Tom Imura in Dust & Decay by Jonathan Maberry
6 tags
The Path of Victor Frankenstein
I've been reading a lot of YA and classic horror lately, and in the course of the last few weeks I've read Mary Shelley's horror classic Frankenstein, This Dark Endeavor, the first in a new series by Kenneth Oppel called The Apprenticeship of Victor Frankenstein, and I just finished the Frankenstein interactive ebook by Dave Morris. In This Dark Endeavor we meet 16-year-old...
2 tags
"I don't know what's in there, but it's weird and pissed off."
– The Thing (1982)
2 tags
I know I'm human. →
3 tags
3 tags
3 tags
3 tags
"If you will comply with my conditions, I will leave them and you at peace; but..."
– Frankenstein's monster in Frankenstein, or the Modern Prometheus by Mary Shelley
5 tags
"Trapped within the black ink words between book covers, blood-suckers and their..."
– Will, Chase M. "The Alluring Darkness: Finding Belonging in Fangs and Wands." Young Adult Library Services. Summer 2008. 17-18.
3 tags
Scariest Moments in Found Footage Horror Movies →
Rabies: The Plague Behind the Zombies →
2 tags
3 tags
1 tag
4 tags
Readers' Advisory Guide to Horror →
4 tags
"Horror is a story in which the author manipulates the reader's emotions by..."
– Becky Siegel Spratford Definition of Horror, in The Readers' Advisory Guide to Horror.
1 tag
"The most merciful thing in the world, I think, is the inability of the human..."
– ― H.P. Lovecraft, The Call of Cthulhu
2 tags
7 tags
Apps for Horror Fans
So, two weekends ago, I officially entered the 21st Century and bought an iPhone. No one thought I'd do it, but I finally ditched my crummy, prepaid mobile and entered the wonderful world of the Smartphone. I've also been on a big horror kick this summer, so naturally I went looking for cool, horror-themed apps: iPoe $3.99 for iPad, iPhone, or iPod Touch This is a really amazing...
4 tags
4 tags
Horror Fiction
As I wrote about last week, I've been enjoying the best of the horror genre, including Spanish horror films and young adult literature and classic horror literature. Last weekend I read Mary Shelley's Frankenstein (considered by many to be the first horror novel). I've also downloaded Dr. Jekyll and Mr. Hyde, Dracula, and The Call of Cthulhu and other weird stories by H. P....
8 tags
Películas de terror de España
As I blogged about elsewhere, I was surprised in my YA Lit class this past spring to learn how much I enjoy YA horror (loved the Monstromologist series, pumped to start the Rot and Ruin series). Around the same time, I started watching some Spanish horror movies on Netflix streaming. My interest was piqued, and I also got thinking about how often horror is in itself a YA genre. Of course, the...
6 tags
Monsters & Man-eaters
The trouble with my YA Lit class is that I'm not invested in several series that I otherwise would have never been interested in. I want to read more Ranger's Apprentice and The Last Apprentice, and although it was the most disturbing book I've ever read, I'll still have to read the Unwind sequel later this year, Unwholly. I'm well into The Monstrumologist series. I...
6 tags
Multiple Intelligences in the Walking Dead
So last night in my Instructional Strategies course, we were talking about Multiple Intelligences. Before I became a librarian, I was a media theorist and critic, so during the discussion, I immediately started applying the theory of Multiple Intelligences to the characters of The Walking Dead: Logical/Mathematical: Dr. Jenner The doctor at the CDC, Jenner is the logical choice for the...